T.33 SPIDER – A VISCERAL SUPERCAR
THE NEW T.33 SPIDER COMBINES THE BEAUTIFUL, TIMELESS DESIGN OF THE T.33 WITH AN EVEN MORE IMMERSIVE, ENGAGING DRIVING EXPERIENCE. WITH TWO REMOVABLE ROOF PANELS, A DEPLOYABLE REAR WINDOW AND THE COSWORTH GMA.2 V12 BEHIND THE CABIN, THERE IS NO OTHER SUPERCAR LIKE IT.
Gordon Murray Automotive is a British manufacturer of exclusive and beautiful lightweight supercars: the new T.33 Spider is our latest creation. Classically designed without the need for unnecessary aerodynamic devices, the T.33 Spider adheres to all of Gordon Murray Automotive's seven design principles. It's lightweight, totally driver focused, timeless in style, aerodynamically advanced, practical and very fast. Power comes from the naturally-aspirated, 3.9 litre Cosworth GMA.2 V12, the world's lightest and most technically advanced road-going V12.
The T.33 Spider is shaped around iStream® Ultralight carbon fibre monocoque technology, delivering excellent torsional rigidity. As with all our road-going cars, production will be strictly limited to 100 examples, all meticulously assembled by hand. This ensures exclusivity and offers a highly personalised customer experience. The T.33 Spider will be built at GMA's new global headquarters and technology campus – Highams Park in Windlesham, Surrey, south-west of London. It joins the T.33, the T.50 – the company's flagship – and the track-only T.50s in the incredible GMA portfolio.
When drawing a car I imagine what it's going to feel like to sit in, and how it will feel to drive. So from the first sketch I knew that, with its open cockpit and the incredible Cosworth GMA.2 V12 engine right behind you, the T.33 Spider would deliver a truly involving driving experience that's quite unlike anything else.
Professor Gordon Murray CBE
DRIVING PERFECTION
The GMA portfolio consists of T.50, T.50s, T.33 and T.33 Spider
Our Ethos
CREATING THE WORLD'S GREATEST DRIVER-FOCUSED CARS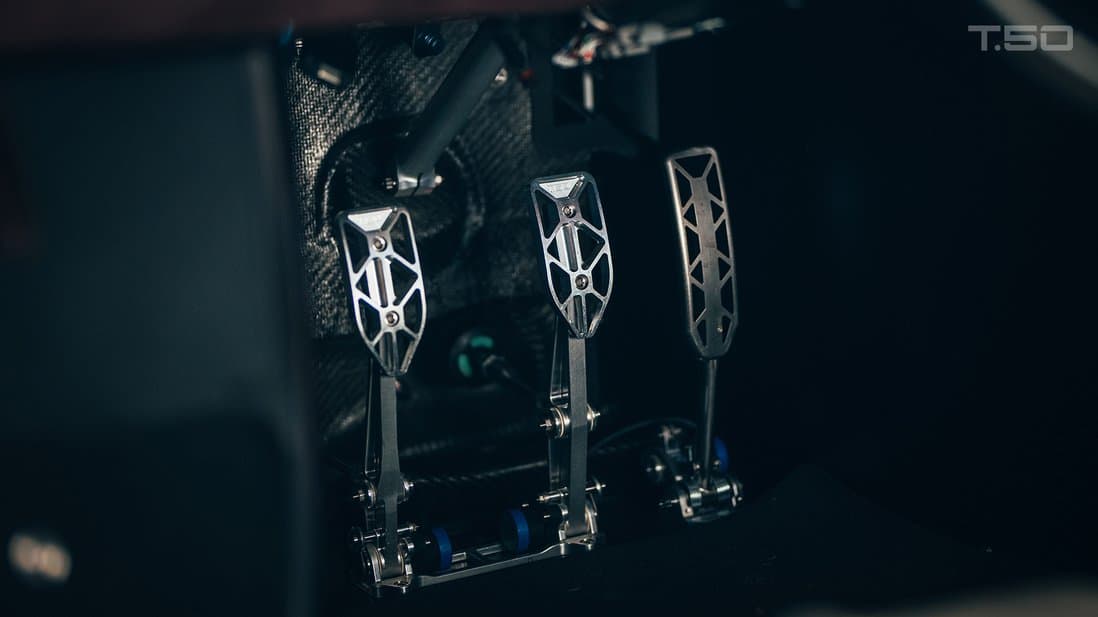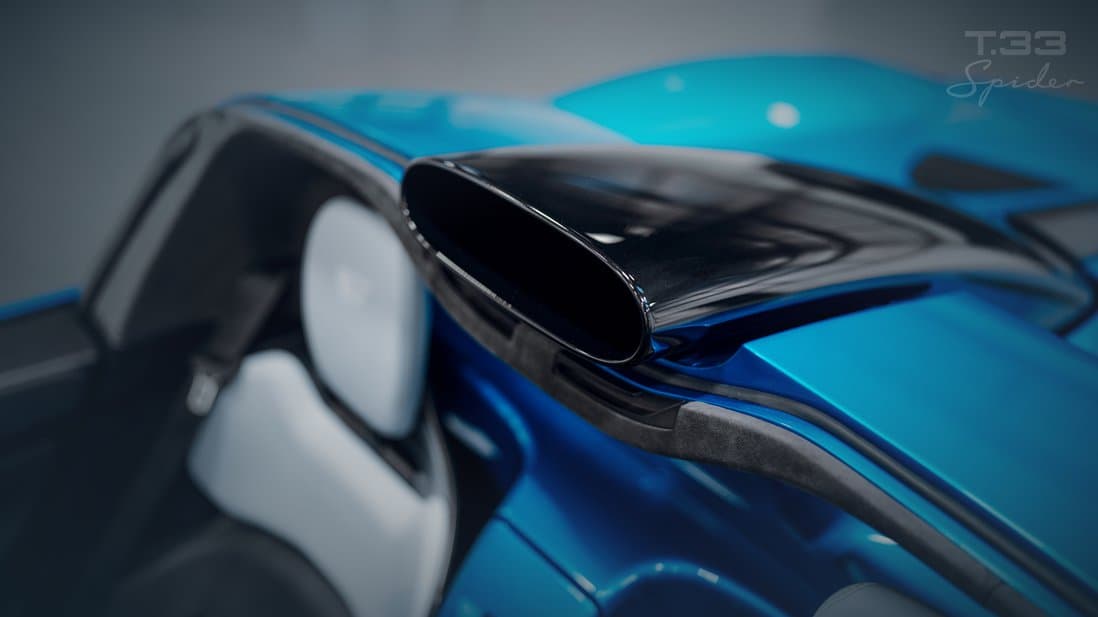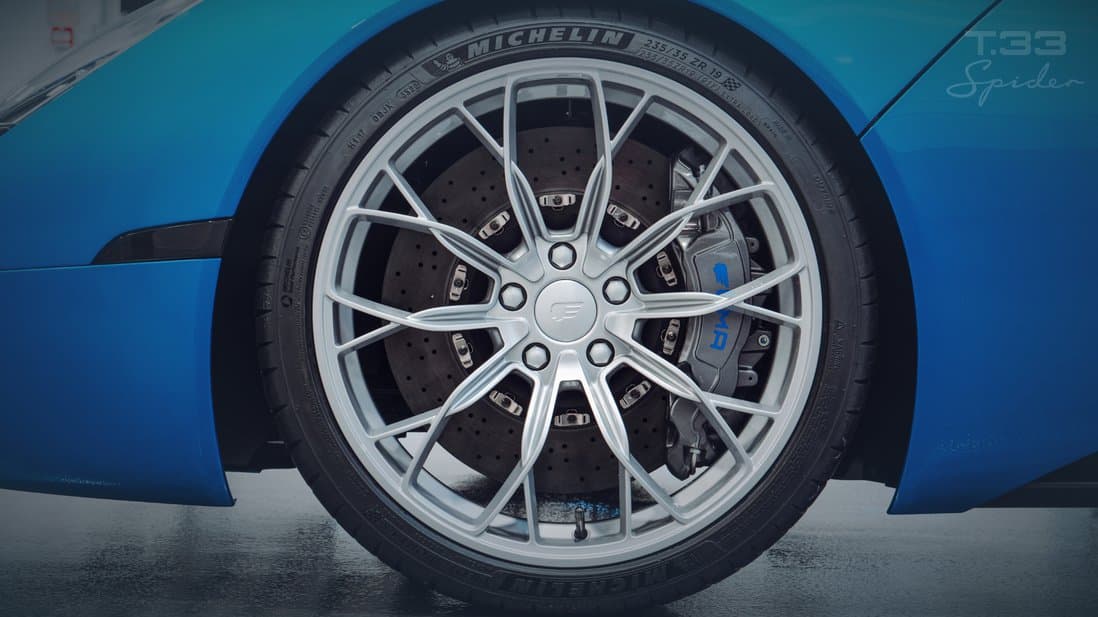 Scintillating and exploitable performance
A high-revving, lightweight, naturally-aspirated V12 engine
Engaging, rewarding, and driver-friendly vehicle dynamics
Optimum performance prioritised over pure straight-line speed or lap times
Our Principles
A PRESTIGIOUS BRITISH BRAND - DELIVERING THE ULTIMATE DRIVING EXPERIENCE
GMA have seven core principles which are rigorously applied to every vehicle design to ensure that we deliver a supercar and a driving experience unmatched by any other manufacturer.
1

The Premium Brand

A car company like no other. Engineering innovation meets premium quality. We produce hand-built British cars to the highest possible standards.

2

A Return to Beauty

Timeless, balanced and perfectly proportioned – every part has a purpose.

3

Engineering Art

Every component is a bespoke design and a piece of engineering art - beauty of simplicity.

4

Driving Perfection

Delivering the very best driving experience from the analogue controls to the world's greatest v12 engine.

5

Lightweight

Lightweight design is a state of mind and this approach helps deliver supercars with unmatched vehicle dynamics.

6

Exclusivity

GMA will only produce 100 of any one model or variant.

7

The Customer Journey

Unrivalled and unique involvement in the full journey. Other manufacturers offer a paddock club ticket, we provide a pit pass - access all areas.